Alasdair Fraser
Alasdair Fraser is one of the greatest carriers of the Scottish fiddle music tradition, a fiddler whose warmly expressive playing, mastery of his instrument and deep understanding of his native music as a venerable and continually evolving art is an inspiration to generations of musicians on both sides of the Atlantic.
Alasdair was born in Clackmannan on May 14, 1955 and began taking classical violin lessons at the age of eight, enduring much teasing and leg-pulling from fellow school pupils at a time when carrying a fiddle case around was considered far from cool. Undeterred, he persevered and found a love of and natural aptitude for the violin which he applied to the Scottish music that he heard at home – his late father, Bob, and his brother, Iain, both being musicians.
In his teens Alasdair played with dance bands and began gathering the compositions of great fiddling forebears including Niel and Nathaniel Gow, William Marshall and James Scott Skinner into a repertoire that is now vast. Twice winner of the Scottish National Fiddle Championship, he also began to notice the connection between speech patterns and musical expression, especially among Gaels and the Doric speaking players in the north-east, and incorporated this into his fiddle style.
Inclined towards science as well as music at school, Alasdair went on to work as a petrophysicist with British Petroleum, a post that took him to California in 1981 and the realisation four years later, while writing out a fiddle tune during office hours, that he was in the wrong job. He decided to concentrate on music and passing on his passion and skills through programmes such as the Valley of the Moon fiddle camp, which he founded among the Californian Redwoods in 1984 and still directs, the fiddle course that he's run on the Isle of Skye since 1987, and the more recently established Sierra Fiddle Camp, near his home in California.
As a fiddler equally capable of playing haunting Gaelic airs and rumbustious dance tunes and improvising endless variations on traditional themes, Alasdair has worked in a variety of successful partnerships, including his duos with pianist Paul Machlis and guitarist Tony McManus and his acclaimed band Skyedance. He has also guested with The Chieftains, The Waterboys, Itzhak Perlman and Los Angeles Master Chorale, appeared on innumerable broadcasts including A Prairie Home Companion and CBS TV's Kennedy Center Honors and performed on film soundtracks including The Last of the Mohicans and Titanic. His compositions have featured in works by the Richmond (Virginia) Ballet and Shiftworks Dance Ensemble and his commissions include Fettercairn Suite.
Since 2003 Alasdair has featured in a duo with cellist Natalie Haas, restoring the wee fiddle and big fiddle partnership that flourished in eighteenth century Scotland to contemporary prominence at the cutting edge of tradition-rooted creativity. Their debut album, Fire and Grace, was voted Album of the Year at the Scots Trad Music Awards 2004, adding to Alasdair's North American Independent Record Distributors award for his Dawn Dance album in 1996, and they continue to thrill audiences internationally with their virtuosic playing, their near-telepathic understanding and the joyful spontaneity and sheer physical presence of their music.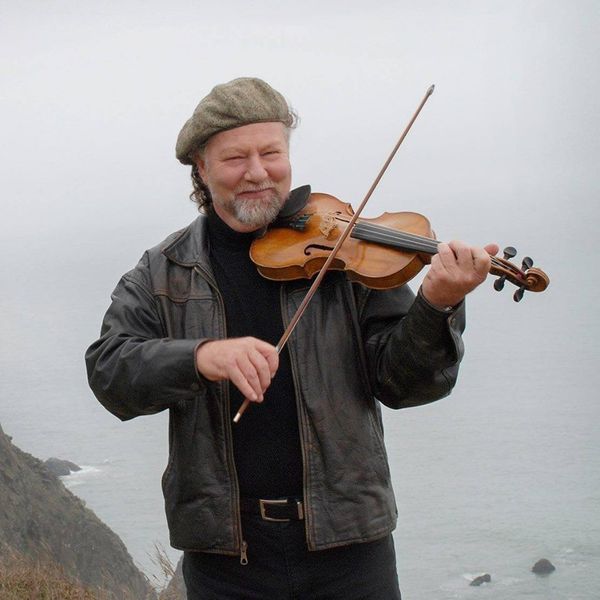 "One of Scotland's most valued tradition-bearers."
— BBC Radio Scotland